Anode Heart
Hello everyone! This will be a short update regarding April build (version 0.3.3). Also, first demo of Anode Heart was released in April of last year, so April 1st of 2022 was its 1st year anniversary!
New additions to v0.3.3 include a couple of new Tama, a new recruit and Ashley's Arena (only the Card Shop is available for now).
There's a new pre-evolution for Dropple (and Dropple is now a stage 2 Tama). Meet Rainee!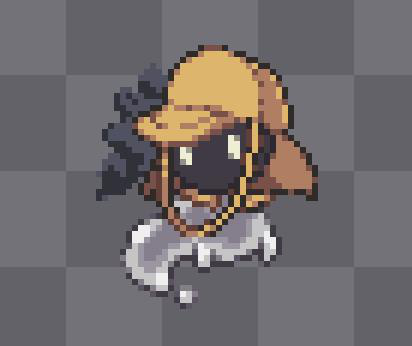 The new recruit, Auto, lives in the scrapyard near Rainlands.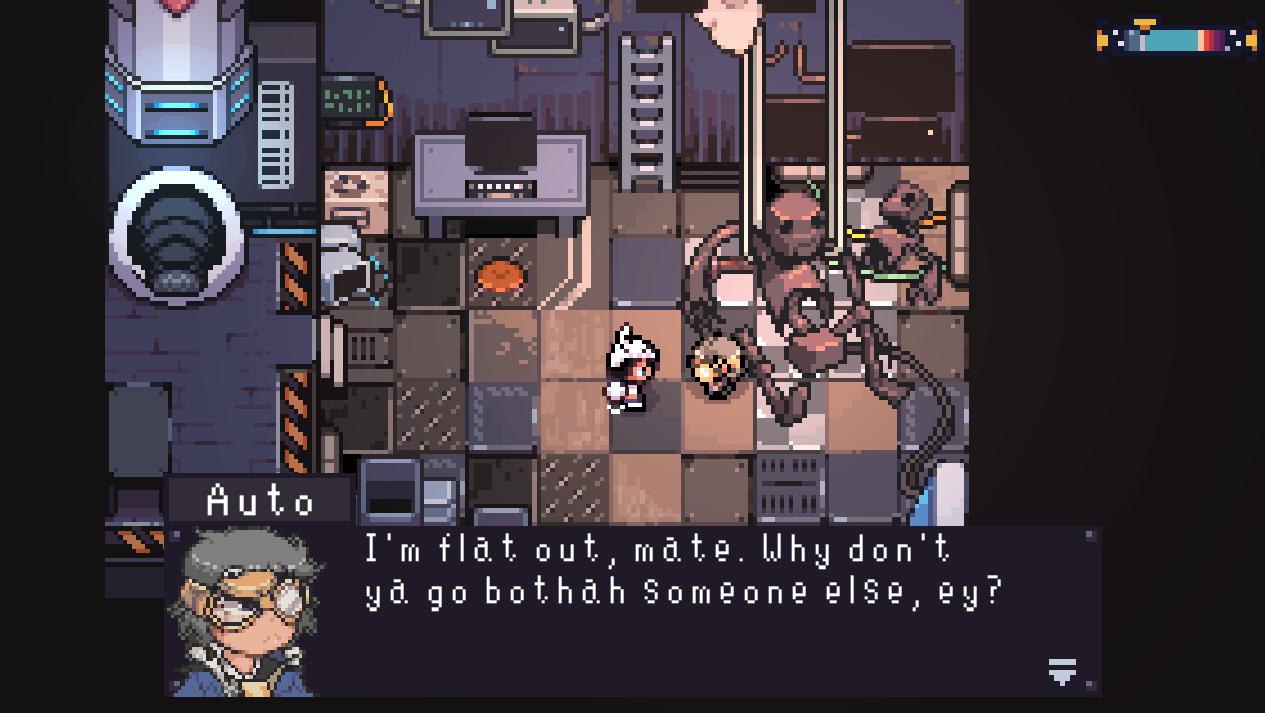 His job is to revive digital fossils from Mech Cores scattered around the world. Of course, you need to be the one to bring the cores to him. One of the fossil bugs that you can revive right now is Discant.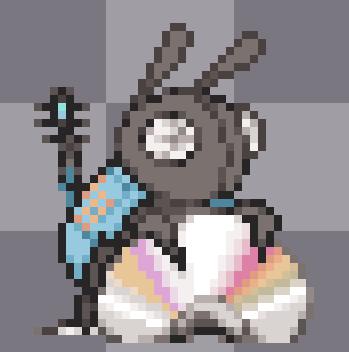 New addition to Kernel Dump is the Arena building (exterior look will be improved over time.)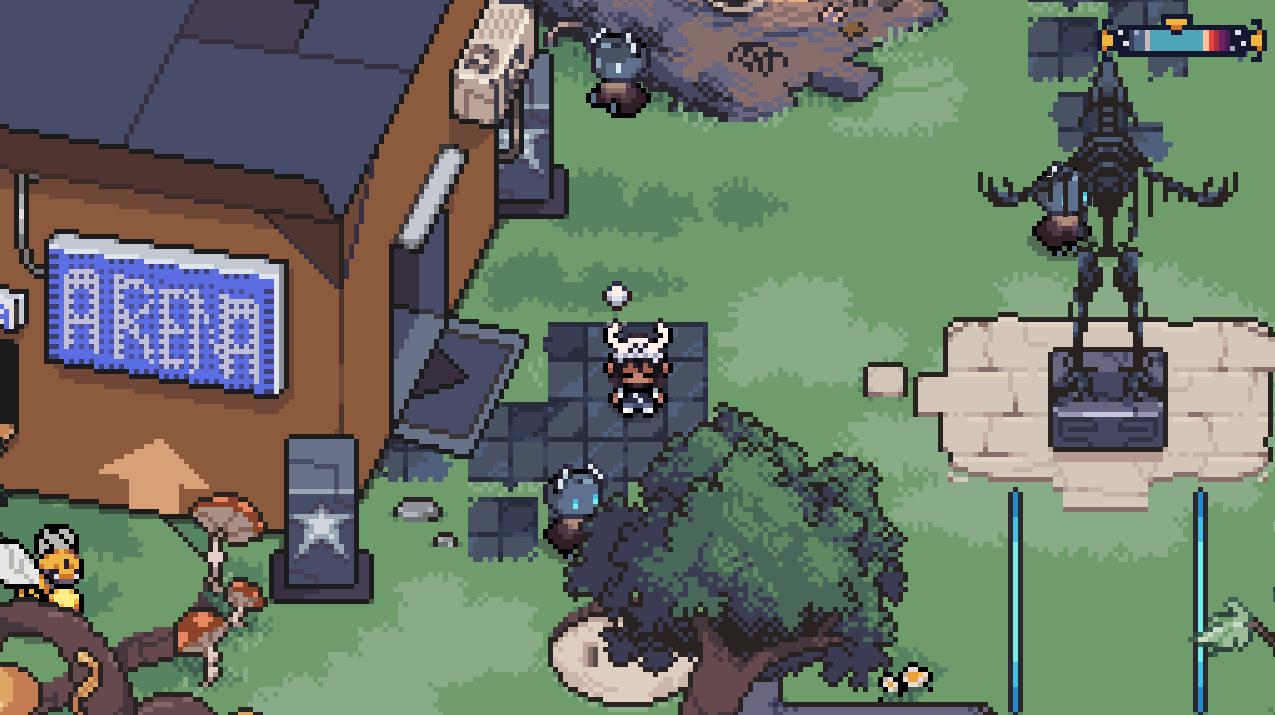 After the Arena opens up, if you talk to Patch in Binary Forest (and win against him a few times), he'll finally join the town. Patch will take over the Card Shop and you'll be able to card battle other town residents. The two that appear in the Card Shop are Benny and Hana, with a Water deck and a Beebee deck, respectively.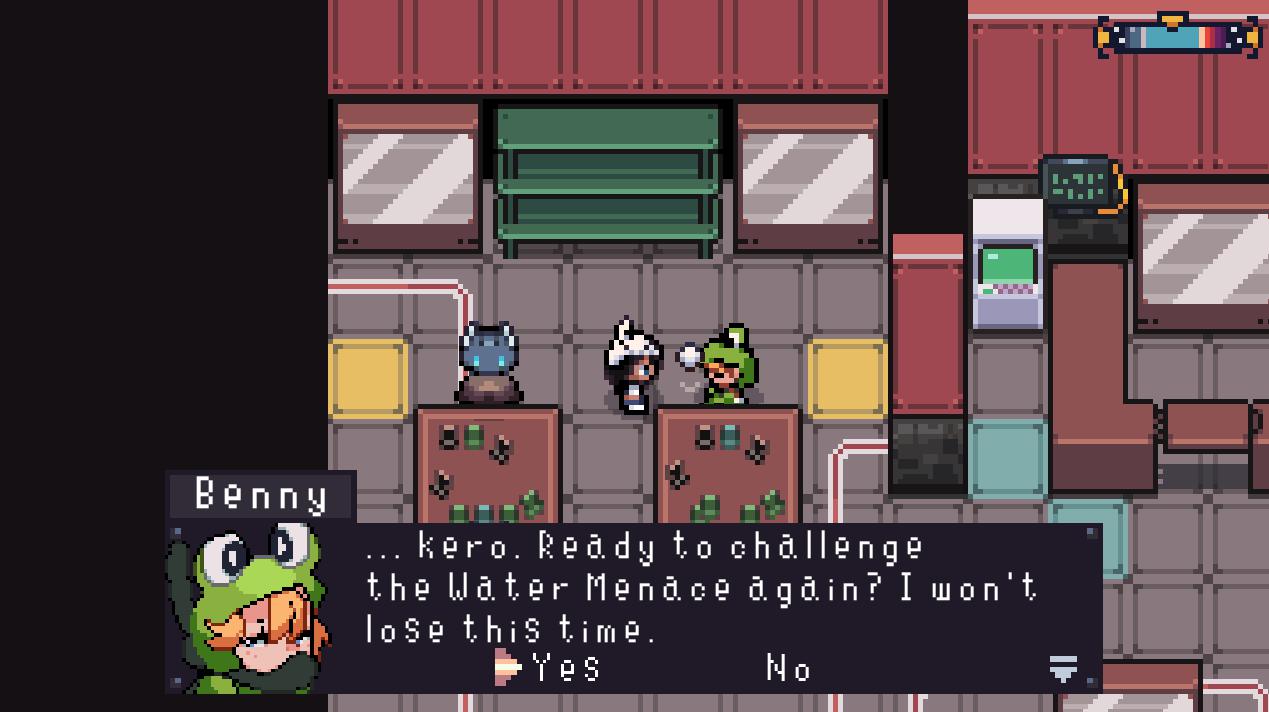 Benny plays a Water Control deck of sorts, with cards like Carple and Catshel that drain the opponent's energy on summon. This deck also features 4 Tama that have yet to appear in the Overworld (the two aforementioned fish + Anchory and Dolfee).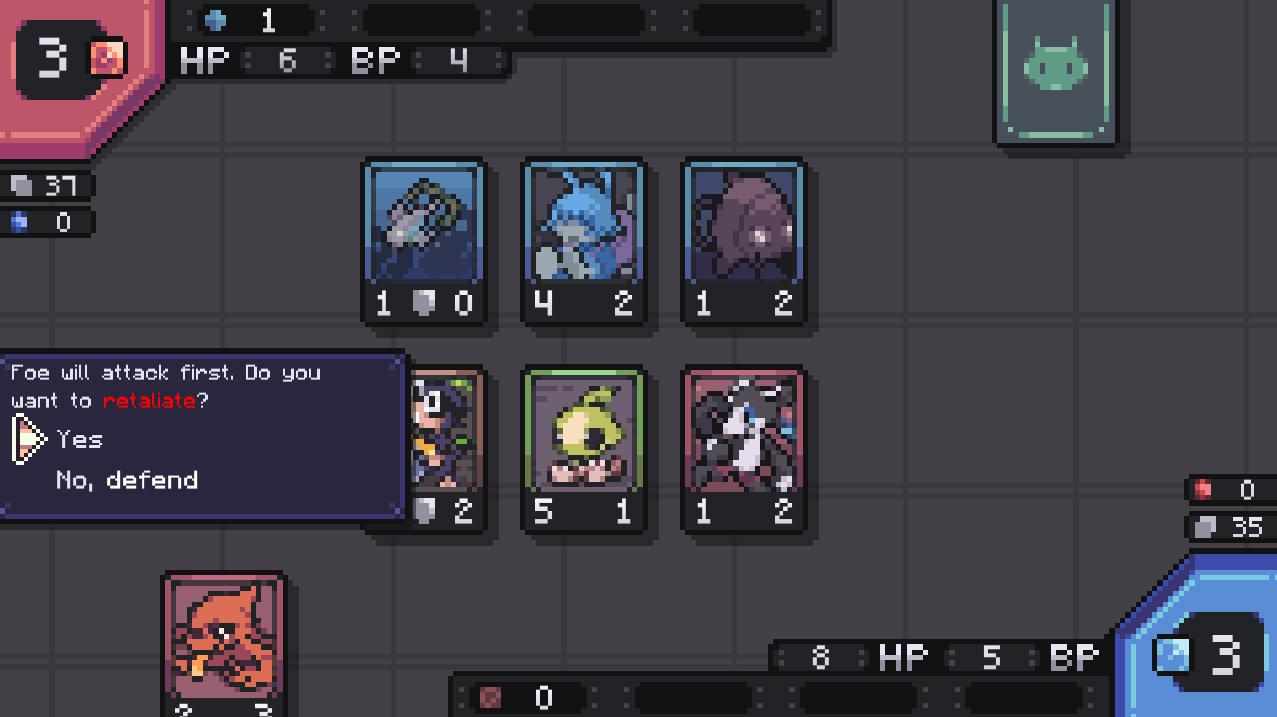 Meanwhile, Hana, of course, plays a Beebee-oriented deck. She also has some of the new Native cards that can be found in a bonus booster pack 01B-NAT. Finally, a new extra action rule has been introduced to card battles. During your Execution Phase, you can spend 3 Shards to activate one of 3 extra actions (and you get a Shard each time you destroy a foe's monster).

That's pretty much it for this update. If you wish to support this project, you can play the new April build via Patreon and next update will come out at the end of May. See ya!